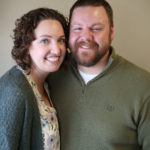 Brett & Danah Fisher handle all the children's ministries. Our church is a great place for children, birth through high school, to GROW SPIRITUALLY as they learn who God is and how much He loves them. Children and volunteers CONNECT RELATIONALLY in small groups where each child can feel safe, cared for and known.
Nursery is available for babies and toddlers during Sunday School, as well as the Sunday Service.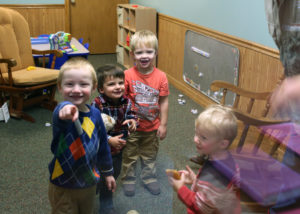 Sunday School is offered for children 3 + in the basement from 9-10am. Drop your kids off in the basement before going upstairs for the adult class!
Children's Church is offered for children 4 +. All classes are held in the basement during the sermon.
AWANA is a children's ministry offered for PreK – 6th Grade. Held on Wednesday nights during the school year, it offers applicable Bible teaching, fun games and great interaction for our kids and leaders.